If you're here for the bloglist - scroll down until you see a very cute Korean guy with bunny teeth. or you can just read everything. I could be your thing?
I'm like spiritually awoke each time I remember I bought the domain but I bought this last Tuesday and only gets to write about it today. Am I not spiritually awoke enough?
I'm so bored right now like I think I finally understand the very core essence of "bored to death". You see, I have finished my PRP right? So now, I have the chance to spend my time off. Newsflash everybody, working as a pharmacist in government hospital means shift works but we don't get paid, we just get time-off. Go be a doctor if you want money. They got paid a lot for the extra shift but the life is super busy and exhausted though.
Anyway, so here I am, free as the birds fly without nothing to do. Well, you can only read so much and writes so much until it gets damn boring. I do reading and writing as hobbies for god sake. FYI, I'm thinking of going to the stationary store and buy some watercolor cause those seem fun. Also, go check my
Instagram
because I just started doing analysis on "100 Love Poems You Should Read Before You Die" which basically a noob (me) trying to understand classical (i guess) poems.
Back to the most important matter.
IT IS AFIFAHADDNAN.COM (I'm so tempted to say bitches but I'm just so well mannered and now am so proud with my self-control)
so now, please spend two seconds of your life and looks and look at the address tab to just appreciate that it is afifahaddnan.com
Actually, a lecturer of mine oppose the idea of getting the domain because I rarely update which is like "Whatever imma an independent girl (sangat takda kena mengena) and I'll do what I want" but then I got self-conscious like "Prof are you actually reading this? I STILL IN LOVE WITH BTS BTW"
he hates k-pop
speaking of k-pop, I'm going to write all about my in-depth analysis on k-pop. someday.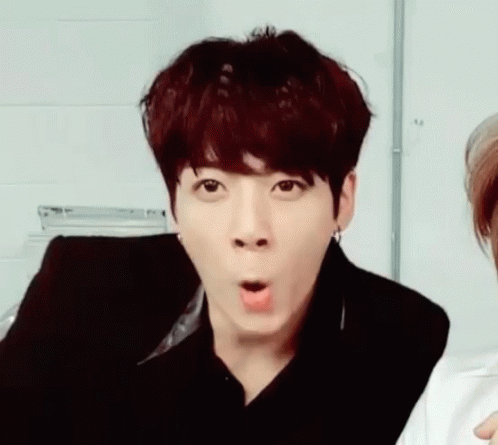 i'm sorry if you expect more
Now, getting to the second most important matter for the day - my
BLOGLIST
If you guys read my blog, you'll notice that I have a
bloglist
which dedicates to list Malaysian blogger. Actually, it was more on dedicating to blog list those with
a true
passion to write
original conten
t. Back when blogging got hyped in Malaysia, bloggers only rewrite thing which is just so weird. Everyone can Google those and I know it gives you traffic but why? So at that time, blog walking isn't much of an excitement. However, I learned to realize that now, more and more Malaysian bloggers are writing more quality content which makes it exciting to do this bloglist. But the project took so much time (ie stalking more blogs) and now I'm coming up with a new strategy to expand this database (we're using big words now, keep up).
We are playing tags (this is not an excuse to play tags because I miss another storm of tags)
It's easy, just post this banner and tell three things that screams passionate blogger to you. Then tag two other bloggers for the tag. This is just to get the words spreads. If the said blogger is interested to be listed, just make sure the tag pass on and comment something here. Idk, Hi or something? You can just comment a dot and I'll put your blog in the bloglist.
I hope this gets attention and not end up with me looking sad.
I guess I'll start. Well. Passionate blogger for me means -
1. he/she care to make the post/blog aesthetically pleasing as according to the blog theme.
2. have some topic or niche instead of just posting daily rambling.
3. actually loves writing (we can read through the words if the person enjoys writing or not).
Actually, all my faves have been listed in the bloglist so, I'm just tagging this to spread words.
These are some passionate bloggers
The most aesthetically pleasing thing
Rasya
The most supportive and loving
Mrs Pip
and now I runs out of adjectives.